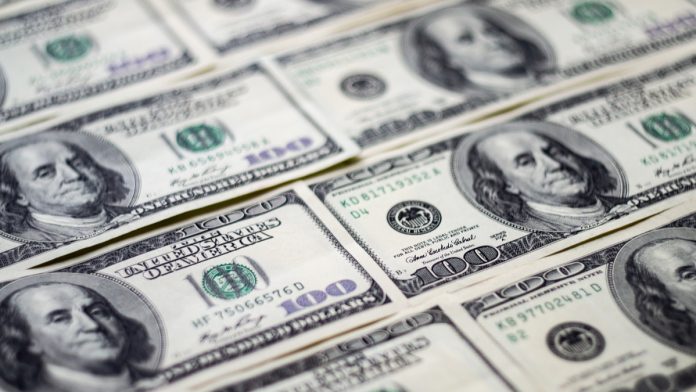 The euro US dollar exchange rate reversed earlier losses and is moving higher across the European session. After dropping to a low of US$1.1148, the pair has rallied to a high of US$1.1179.
The euro is being swept higher on Monday amid Brexit optimism. With a hard Brexit is good as ruled out and growing hopes of a second referendum, demand for the euro has picked up. UK Prime Minister Boris Johnson has been forced to request an extension to Article 50. This is the backup should Boris Johnson fail to get his deal agreed in Parliament. The opposition party is also expected to introduce an amendment calling for a pubic confirmation vote, in other words a second referendum.
Eurozone economies, particularly Ireland, Belgium, France and Germany would be negatively affected if there was a no deal Brexit, jobs could be lost. Furthermore, a Brexit deal reduces uncertainty and risk. For these reasons the euro rallies on hopes of a Brexit deal, or even Brexit not happening and falls when no deal Brexit risks rise.
There is no high impacting eurozone economic data due for release later today. Tomorrow is also a quiet day for eurozone releases. Investors will look ahead to the European Central Bank policy announcement on Thursday. Hints of further rate cuts could drag on the euro.
Why do interest rate cuts drag on a currency's value?
Interest rates are key to understanding exchange rate movements. Those who have large sums of money to invest want the highest return on their investments. Lower interest rate environments tend to offer lower yields. So, if the interest rate or at least the interest rate expectation of a country is relatively lower compared to another, then foreign investors look to pull their capital out and invest elsewhere. Large corporations and investors sell out of local currency to invest elsewhere. More local currency is available  as the demand of that currency declines, dragging the value lower.
Dollar Drops As Trade Deal Nears
The dollar is trending lower on Monday amid chatter over US and China signing a trade deal. Over the weekend Chinese vice premier Liu He said that the two economic powers had made substantial progress in the trade talks and that ending the ongoing trade dispute would be beneficial for China, US and the global economy.
President Trump was also sounding optimistic when he said that he hoped that the deal would be signed by the Asia — Pacific Economic Cooperation meeting in mid-November. Trump said that he was confident that it would stop the introduction of more tariffs.
Optimism that a trade deal could be near boosted risk appetite in the financial markets. When risk appetite increases, investors tend to sell out of the safe haven dollar. As a result, the dollar has edged lower.
There is no high impacting US economic data due to be released until later in the week, so trade headlines will dominate the US dollar's direction.
What do these figures mean?
When measuring the value of a pair of currencies, one set equals 1 unit and the other shows the current equivalent. As the market moves, the amount will vary from minute to minute.

For example, it could be written:

1 EUR = 1.12829 USD

Here, €1 is equivalent to approximately $1.13. This specifically measures the euro's worth against the dollar. If the U.S. dollar amount increases in this pairing, it's positive for the euro.

Or, if you were looking at it the other way around:

1 USD = 0.88789 EUR

In this example, $1 is equivalent to approximately €0.89. This measures the U.S. dollar's worth versus the euro. If the euro number gets larger, it's good news for the dollar.
This publication is provided as general information only and is not intended as an exhaustive treatment of its subject. TransferWise Inc. and its affiliates ("we" or "us") expressly disclaim any contractual or fiduciary relationship with you on the basis of the content of this publication, and you may not rely thereon for any purpose. You should consult with qualified professionals or specialists before taking, or refraining from, any action on the basis of the content in this publication. The information in this publication does not constitute legal, tax, investment or other professional advice from us.  We make no representations, warranties or guarantees, whether express or implied, that the content in the publication is accurate, complete or up to date, and DISCLAIM ANY IMPLIED WARRANTIES OF MERCHANTABILITY OR FITNESS FOR A PARTICULAR PURPOSE