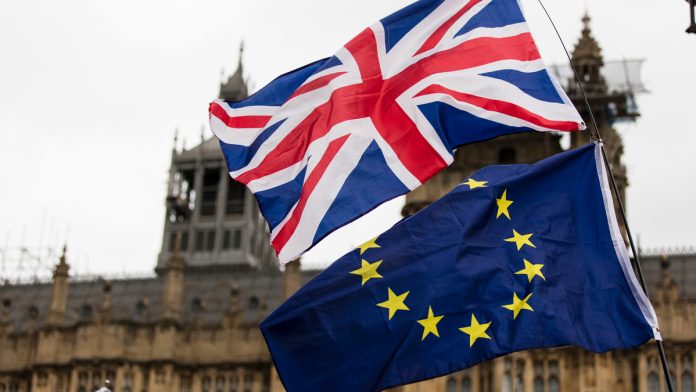 The pound euro exchange rate experienced heightened levels of volatility on Wednesday as investors digested Brexit headlines, UK and eurozone inflation. The pair traded through a range of over 150 points, which is an unusually large daily range. Despite the big wings the pound euro exchange rate closed just 0.1% lower at €1.1576.
The pound saw big swings in the previous session as investors jumped from headline to headline trying to gauge the likelihood of a Brexit deal being completed. Comments from France's President Macron that the agreement was being finalised helped the pound maintain strength, as did optimism that UK Brexiteers would tolerate the deal.
Whilst Brexit headlines were driving the pound across most of the day, investors also glanced towards UK inflation figures. UK inflation remained at 1.7% year on year in September. This was slightly below the 1.8% that analysts forecast and short of the Bank of England's 2% target. Weaker inflation is beneficial to households as they have stronger spending power. However, the BoE could more inclined to cut interest rates as its next move meaning weak infkation is bad news for the pound.
The pound has dropped 0.5% lower in early trade as reports circulate that the Northern Irish DUP refuse to back key parts of the new Brexit deal. Brexit developments at today's EU Summit will drive the pound.
Why is a "soft" Brexit better for sterling than a "hard" Brexit?
A soft Brexit implies anything less than UK's complete withdrawal from the EU. For example, it could mean the UK retains some form of membership to the European Union single market in exchange for some free movement of people, i.e. immigration. This is considered more positive than a "hard" Brexit, which is a full severance from the EU. The reason "soft" is considered more pound-friendly is because the economic impact would be lower. If there is less negative impact on the economy, foreign investors will continue to invest in the UK. As investment requires local currency, this increased demand for the pound then boosts its value.
Investors could also glance towards UK retail sales figures. Analysts are forecasting that retail sales increased 2.9% year on year in September, up from 2.2% in August. Retail sales will provide clues as to whether the UK consumers continue spending despite Brexit uncertainty. A strong reading could lift the pound.
Eurozone Inflation Disappoints
The euro was trading broadly higher versus its peers on Wednesday on Brexit optimism and despite weak inflation figures. Whilst the pound is the principal winner if a Brexit deal is achieved, the euro would also benefit. This is because a Brexit deal would also reduce uncertainty and risk in the eurozone.
Eurozone inflation was less encouraging. Inflation fell to 0.8% year on year in September, down from 1% in August. Stagnant inflation is proving to be a problem for the European Central Bank, which eased monetary policy last month. It remains to be seen whether cutting the overnight interest rate and restarting the bond buying programme will be sufficient to boost the economy and lift inflation.
Why do interest rate cuts drag on a currency's value?
Interest rates are key to understanding exchange rate movements. Those who have large sums of money to invest want the highest return on their investments. Lower interest rate environments tend to offer lower yields. So, if the interest rate or at least the interest rate expectation of a country is relatively lower compared to another, then foreign investors look to pull their capital out and invest elsewhere. Large corporations and investors sell out of local currency to invest elsewhere. More local currency is available  as the demand of that currency declines, dragging the value lower. 
There is no high impacting data due to be released today. Brexit developments will remain in focus.
What do these figures mean?
When measuring the value of a pair of currencies, one set equals 1 unit and the other shows the current equivalent. As the market moves, the amount will vary from minute to minute.

For example, it could be written:

1 GBP = 1.13990 EUR

Here, £1 is equivalent to approximately €1.14. This specifically measures the pound's worth against the euro. If the euro amount increases in this pairing, it's positive for the pound

.

Or, if you were looking at it the other way around:

1 EUR = 0.87271 GBP

In this example, €1 is equivalent to approximately £0.87. This measures the euro's worth versus the British pound. If the sterling number gets larger, it's good news for the euro.
This publication is provided as general information only and is not intended as an exhaustive treatment of its subject. TransferWise Inc. and its affiliates ("we" or "us") expressly disclaim any contractual or fiduciary relationship with you on the basis of the content of this publication, and you may not rely thereon for any purpose. You should consult with qualified professionals or specialists before taking, or refraining from, any action on the basis of the content in this publication. The information in this publication does not constitute legal, tax, investment or other professional advice from us.  We make no representations, warranties or guarantees, whether express or implied, that the content in the publication is accurate, complete or up to date, and DISCLAIM ANY IMPLIED WARRANTIES OF MERCHANTABILITY OR FITNESS FOR A PARTICULAR PURPOSE.