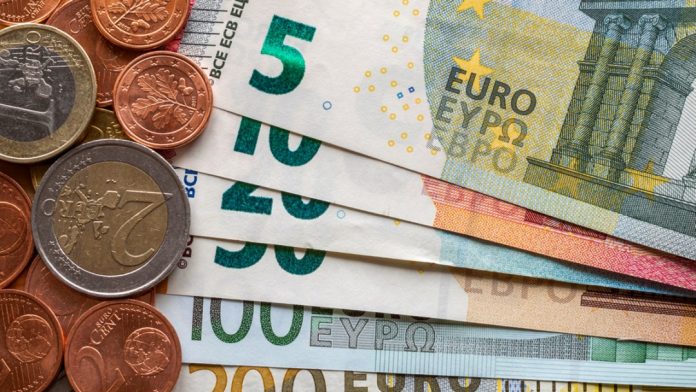 After closing higher versus the US dollar on Thursday, the euro was extending those gains on Friday. The euro US dollar exchange rate hit a three-week high of US$1.1062 and is on track for a 0.5% lift across the week.
Contagious optimism from Brexit talks and trade negotiations pushed the euro higher. After an early morning Brexit meeting between EU chief negotiator Michel Barnier and UK Brexit Secretary Steve Barclay optimism of a Brexit deal has soared. Both sides are hopeful that a deal can be reached before the 19th October deadline.
A no deal Brexit, whilst primarily hitting the British economy and the pound, would also be a negative for Europe's economy. For example, the slump in German manufacturing is mainly associated to the US — China trade dispute. However, Brexit is also a contributing factor. The euro is advancing on hopes of a Brexit deal which would be supportive of the economy.
A speech by European Central Bank President Mario Draghi was also favourable for the euro. In his speech the ECB President called on individual governments within the eurozone to boost fiscal spending to shore up their economies. Increased fiscal spending has an inflationary effect. The prospect of higher inflation lifted the euro. Under this scenario the ECB may not have to continue easing monetary policy.
Why do interest rate cuts drag on a currency's value?
Interest rates are key to understanding exchange rate movements. Those who have large sums of money to invest want the highest return on their investments. Lower interest rate environments tend to offer lower yields. So, if the interest rate or at least the interest rate expectation of a country is relatively lower compared to another, then foreign investors look to pull their capital out and invest elsewhere. Large corporations and investors sell out of local currency to invest elsewhere. More local currency is available  as the demand of that currency declines, dragging the value lower.
There is no more eurozone data due for releases today. Investors will now look ahead to
Will US Consumer Confidence Data Pull The Dollar Lower?
The dollar declined in the previous session as hopes of a US — China trade deal boosted risk sentiment across the financial markets. When investors have a higher risk appetite, they tend to sell out of the US dollar, which economists consider a safe haven. With trade talks reportedly going well, geopolitical tensions have declined, and the safe haven dollar is out of favour.
Today the focus will remain on trade talks. Comments from Trump that the talks are going well have boosted investors hopes that a limited trade deal, at the very least, can be agreed.
US consumer confidence figures will also be under the spotlight. Analysts are forecasting a small drop in consumer confidence despite unemployment at a 50-year low and wage growth steady. A larger tan forecast decline could drag on the US dollar.
What do these figures mean?
When measuring the value of a pair of currencies, one set equals 1 unit and the other shows the current equivalent. As the market moves, the amount will vary from minute to minute.

For example, it could be written:

1 EUR = 1.12829 USD

Here, €1 is equivalent to approximately $1.13. This specifically measures the euro's worth against the dollar. If the U.S. dollar amount increases in this pairing, it's positive for the euro.

Or, if you were looking at it the other way around:

1 USD = 0.88789 EUR

In this example, $1 is equivalent to approximately €0.89. This measures the U.S. dollar's worth versus the euro. If the euro number gets larger, it's good news for the dollar.
This publication is provided as general information only and is not intended as an exhaustive treatment of its subject. TransferWise Inc. and its affiliates ("we" or "us") expressly disclaim any contractual or fiduciary relationship with you on the basis of the content of this publication, and you may not rely thereon for any purpose. You should consult with qualified professionals or specialists before taking, or refraining from, any action on the basis of the content in this publication. The information in this publication does not constitute legal, tax, investment or other professional advice from us.  We make no representations, warranties or guarantees, whether express or implied, that the content in the publication is accurate, complete or up to date, and DISCLAIM ANY IMPLIED WARRANTIES OF MERCHANTABILITY OR FITNESS FOR A PARTICULAR PURPOSE.