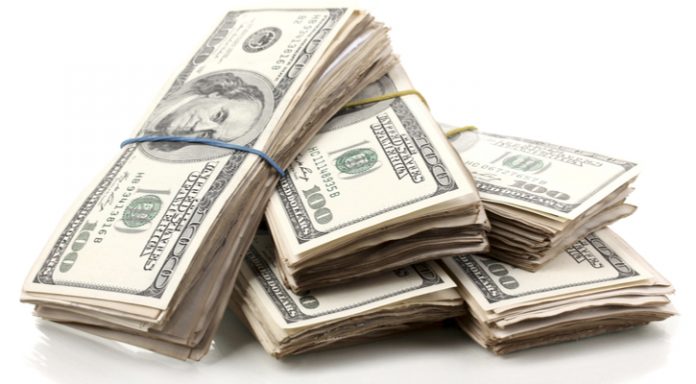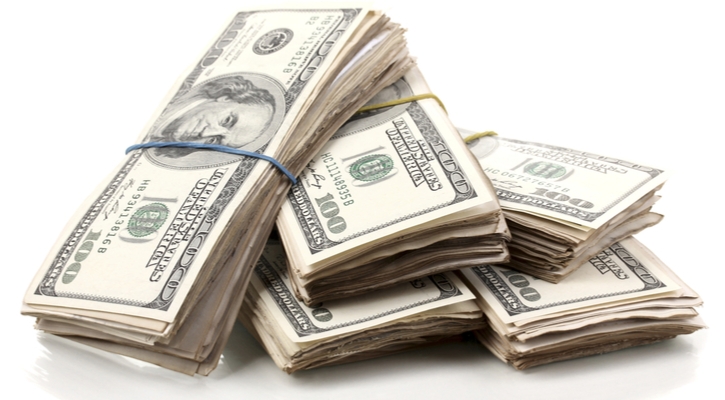 The Australian dollar US dollar exchange rate bounced off a three-week low of US$0.6740 in the previous session and is trending higher in early trade on Thursday.
Trade optimism is giving the Australian dollar a lift on Thursday. President Trump informed reporters in New York that the US and China were having some good conversations on trade and that a trade deal "could happen sooner than you think". This is not the first time that President Trump has boosted expectations of a trade agreement between the two powers only for nothing to then materialise.
However, with no Australian data to focus on investors are keeping the spotlight on trade talks. Any developments in the US — Sino trade dispute are particularly important to investors of the Australian dollar because the Aussie dollar is considered a liquid proxy for China; the Australian economy is closely tied to China.
US Economy Grows At 2%
The dollar charged higher across the previous session. However, the buck is giving up those gains on Thursday, as investors continue to digest a formal impeachment inquiry against President Trump and a broad pick up in risk appetite on renewed hopes of a breakthrough in the US — Sino trade dispute. Demand for the dollar often declines when geopolitical tensions ease, as investors no longer seek its safe haven protection.
The dollar remained in negative territory versus the Australian dollar amid news that the US economy grew at 2% in the second quarter. This was un-revised from the previous reading, although down slightly from the initial reading of 2.1%. The release also highlighted that business investment was weaker than originally estimated in the second quarter. This is casting a shadow over the economy and unnerving dollar investors.
How does political risk have impact on a currency?
Political risk drags on the confidence of consumers and businesses alike, which means  both corporations and regular households are then less inclined to spend money. The drop in spending, in turn, slows the economy. Foreign investors prefer to invest their money in politically stable countries as well as those with strong economies. Signs that a country is politically or economically less stable will result in foreign investors pulling their money out of the country. This means selling out of the local currency, which then increases its supply and, in turn, devalues the money.
There are a few second tier US data releases due later today such as pending home sales. However, investors will be looking ahead to US durable good sales and PCE inflation figures tomorrow. Analysts are forecasting durable good to have declined a hefty -1.2% month on month in August, down from a 1.8% increase in July. Meanwhile city analysts are predicting that inflation will tick higher to 1.8%.
What do these figures mean?
When measuring the value of a pair of currencies, one set equals 1 unit and the other shows the current equivalent. As the market moves, the amount will vary from minute to minute.

For example, it could be written:

1 USD = 0.6784 AUD

Here, $1 is equivalent to approximately A$0.67. This specifically measures the US dollar's worth against the Australian dollar. If the Aussie dollar amount increases in this pairing, it's positive for the US dollar.

Or, if you were looking at it the other way around:

1 AUD = 1.4739 USD

In this example, A$1 is equivalent to approximately $1.47. This measures the Australian dollar's worth versus the US Dollar. If the US dollar number gets larger, it's good news for the Aussie dollar.
This publication is provided as general information only and is not intended as an exhaustive treatment of its subject. TransferWise Inc. and its affiliates ("we" or "us") expressly disclaim any contractual or fiduciary relationship with you on the basis of the content of this publication, and you may not rely thereon for any purpose. You should consult with qualified professionals or specialists before taking, or refraining from, any action on the basis of the content in this publication. The information in this publication does not constitute legal, tax, investment or other professional advice from us.  We make no representations, warranties or guarantees, whether express or implied, that the content in the publication is accurate, complete or up to date, and DISCLAIM ANY IMPLIED WARRANTIES OF MERCHANTABILITY OR FITNESS FOR A PARTICULAR PURPOSE