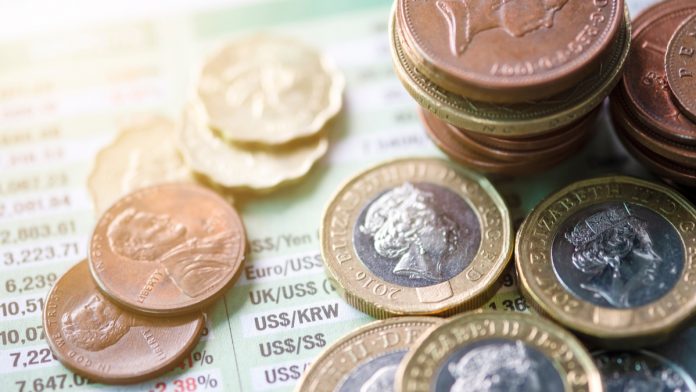 On Tuesday, the UK Supreme Court ruled that Prime Minister Boris Johnson was unlawful in his proroguing of Parliament. The pound rallied to a peak of US$1.2503, before easing back. The pair is moving lower in early trade on Wednesday, dragged down by the stronger dollar.
The pound jumped on Tuesday after a historic ruling where the UK Supreme Court decided that Prime Minister Boris Johnson's suspension of Parliament was unlawful. All eleven judges ruled unanimously that his proroguing of Parliament for such as extended period of time so close to Brexit was unlawful "because it had the effect of frustrating or preventing the ability of Parliament to carry out its constitutional functions" with adequate justification.
Pound investors are assessing what this means for Brexit. A sense of optimism helped shore up the pound on Tuesday. However, a fresh wave of political uncertainty is weighing on the pound today. The Prime Minister so far has not resigned, even though his Brexit plan lays in tatters. With ministers back in Parliament, investors will be watching carefully to see what Boris Johnson's next moves are. Investors will also be watching to see what this means for Brexit negotiations. Boris Johnson's negotiating position has weakened. Signs that any deal is still a long way off could hit demand for the pound.
Why is a "soft" Brexit better for sterling than a "hard" Brexit?
A soft Brexit implies anything less than UK's complete withdrawal from the EU. For example, it could mean the UK retains some form of membership to the European Union single market in exchange for some free movement of people, i.e. immigration. This is considered more positive than a "hard" Brexit, which is a full severance from the EU. The reason "soft" is considered more pound-friendly is because the economic impact would be lower. If there is less negative impact on the economy, foreign investors will continue to invest in the UK. As investment requires local currency, this increased demand for the pound then boosts its value.
Trump Impeachment Investigation Hits Dollar
Good news was in short supply for dollar investors in the previous session. US consumer confidence was being closely watched by investors and failed to match analysts' expectations. US consumer confidence recorded the biggest drop in 9 months and the largest shortfall relative to analysts' expectations since 2012. This is concerning for the US economy because a less positive consumer spends less, which can contribute to slowing economic growth.
Also weighing on demand for the dollar in the previous session was a report that US House Speaker Nancy Pelosi will launch formal Trump impeachment investigation. Nancy Pelosi accused Trump of enlisting a foreign power to help him win the 2020 election. An impeachment investigation brings with it domestic political uncertainty, which weighed on demand for the dollar.
Today the dollar has rebounded and that is largely owing to increased risk aversion after Trump criticised China in a United Nations speech. As a result, investors have assumed that relations between US and China are worsening. In times of increased geopolitical risk, investors buy into the dollar for its safe haven properties.
What do these figures mean?
When measuring the value of a pair of currencies, one set equals 1 unit and the other shows the current equivalent. As the market moves, the amount will vary from minute to minute.

For example, it could be written:

1 GBP = 1.28934 USD

Here, £1 is equivalent to approximately $1.29. This specifically measures the pound's worth against the dollar. If the US dollar amount increases in this pairing, it's positive for the pound.

Or, if you were looking at it the other way around:

1 USD = 0.77786 GBP

In this example, $1 is equivalent to approximately £0.78. This measures the US dollar's worth versus the British pound. If the sterling number gets larger, it's good news for the dollar.
This publication is provided as general information only and is not intended as an exhaustive treatment of its subject. TransferWise Inc. and its affiliates ("we" or "us") expressly disclaim any contractual or fiduciary relationship with you on the basis of the content of this publication, and you may not rely thereon for any purpose. You should consult with qualified professionals or specialists before taking, or refraining from, any action on the basis of the content in this publication. The information in this publication does not constitute legal, tax, investment or other professional advice from us.  We make no representations, warranties or guarantees, whether express or implied, that the content in the publication is accurate, complete or up to date, and DISCLAIM ANY IMPLIED WARRANTIES OF MERCHANTABILITY OR FITNESS FOR A PARTICULAR PURPOSE