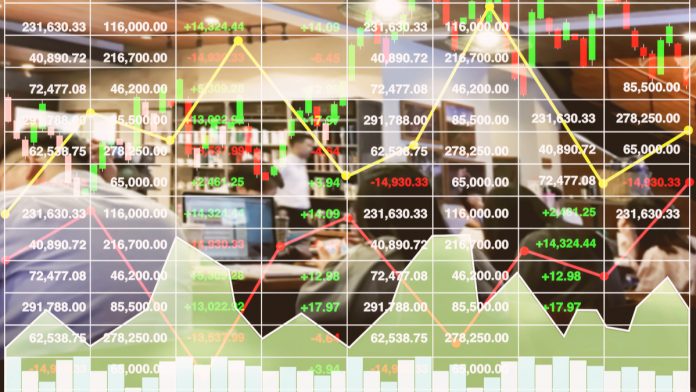 The pound slipped versus the euro on Tuesday, hitting a low of €1.1250 before recovering some of the lost ground to close almost flat on the day at €1.1289. The pair is holding steady in early trade on Wednesday
What do these figures mean?
When measuring the value of a pair of currencies, one set equals 1 unit and the other shows the current equivalent. As the market moves, the amount will vary from minute to minute.

For example, it could be written:

1 GBP = 1.13990 EUR

Here, £1 is equivalent to approximately €1.14. This specifically measures the pound's worth against the euro. If the euro amount increases in this pairing, it's positive for the pound

.

Or, if you were looking at it the other way around:

1 EUR = 0.87271 GBP

In this example, €1 is equivalent to approximately £0.87. This measures the euro's worth versus the British pound. If the sterling number gets larger, it's good news for the euro.
The mood towards the pound broadly improved on Tuesday even as Prime Minister Boris Johnson stuck to his pledge to take the UK out of the EU on 31st October. By law Boris Johnson is required to request an extension to Brexit if a deal hasn't been approved by the 19th October. British media is reporting that Boris Johnson's team are looking for ways to circumvent this law.
The UK Supreme court will continue its three-day hearing over whether the PM's unusually long proroguing of Parliament was illegal. Reports after the first day suggest that Boris Johnson is on the back-foot, with less room to manoeuvre over Brexit.
In addition to Brexit developments, pound traders will look towards UK inflation data, as measured by the consumer price index (CPI). Analysts expect CPI to dip lower to 1.8% in August, after beating analysts' forecasts the previous month. Core inflation, which removes more volatile items such as food and fuel, is also due to tick lower to 1.8%. A weak reading mean the Bank of England will be less inclined to tighten monetary policy, putting pressure on the pound.
Why do raised interest rates boost a currency's value?
Interest rates are key to understanding exchange rate movements. Those who have large sums of money to invest want the highest return on their investments. Higher interest rate environments tend to offer higher yields. So, if the interest rate or at least the interest rate expectation of a country is relatively higher compared to another, then it attracts more foreign capital investment. Large corporations and investors need local currency to invest. More local currency used then boosts the demand of that currency, pushing the value higher.
Eurozone Sentiment Improves
The euro was broadly in favour in the previous session thanks to improving economic sentiment in the region. The ZEW survey of financial experts found that expectations for the German economy rebounded over the past month as concerns over the US — Sino trade dispute and Brexit eased. The indicator for the eurozone as a whole also improved to -22.5, up from -44.1 it reported in August. Whilst sentiment has improved it is still very gloomy compared to the long-term average.
Today the euro could receive a boost as investors look towards eurozone inflation figures. Analysts predict that eurozone inflation will increase 0.2% month on month in August, up from a -0.5% decline in July. Whist this would be a step in the right direction, on an annual basis, analysts expect inflation to remain at a lacklustre 1%. This is significantly short of the European Central Bank's 2% target and a sign of weakness in the eurozone economy. A weak reading could encourage the ECB to continue to loosen monetary policy, potentially dragging euro lower.
Currencylive.com  is a site operated by TransferWise Inc. ("We", "Us"), a Delaware Corporation. 
The content on our site is provided for general information only. It is not intended to amount to advice on which you should rely. You must obtain professional or specialist advice before taking, or retain from, any action on the basis of the content on our site.
This publication is provided as general information only and is not intended as an exhaustive treatment of its subject. TransferWise Inc. and its affiliates ("we" or "us") expressly disclaim any contractual or fiduciary relationship with you on the basis of the content of this publication, and you may not rely thereon for any purpose. You should consult with qualified professionals or specialists before taking, or refraining from, any action on the basis of the content in this publication. The information in this publication does not constitute legal, tax, investment or other professional advice from us. We make no representations, warranties or guarantees, whether express or implied, that the content in the publication is accurate, complete or up to date, and DISCLAIM ANY IMPLIED WARRANTIES OF MERCHANTABILITY OR FITNESS FOR A PARTICULAR PURPOSE.